Rajeev Peshawaria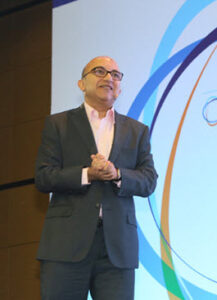 Rajeev is the Founder and President of LEC, as well as CEO of Stewardship Asia Centre. Author of the Wall Street Journal and Amazon best seller Open Source Leadership (McGraw Hill 2017), Too Many Bosses, Too Few Leaders (Simon & Schuster 2011), co-author of Be the Change (McGraw Hill 2014) and a regular writer for Forbes, Rajeev is an out-of-the-box thought leader on leadership, management and corporate governance.  He has extensive global experience in leadership and organizational consulting, with a particular focus on uncovering personal and organizational "leadership energy."
Rajeev's professional roots are in industry. Prior to starting LEC, he was CEO of the Iclif Leadership & Governance Centre based in Malaysia.  Formerly, he has been Chief Learning Officer of both Coca-Cola and Morgan Stanley, and has held senior positions at American Express, HSBC and Goldman Sachs. At Goldman, Rajeev helped found Pine Street – the firm's acclaimed leadership academy – and headed Pine Street for Europe and Asia. In his early career he was a banker and currency trader.
He has provided speaking, coaching, consulting and advisory services globally. His clients include Allianz, Citibank, Deutsche Bank, Great Eastern, HSBC, Indian Railways, Johnson & Johnson, MetLife, Mitsubishi, Maybank, Mohammad bin Rashid School of Government Dubai, Nike, Nestle, Permata Bank Indonesia, PwC, Prudential, Sinarmas Indonesia, US Treasury, US Securities & Exchange Commission, Zurich Insurance and many more. He also serves as guest faculty at leading business schools in the US, Europe and Asia.
Rajeev is a sought after international speaker and has been widely featured in international media platforms such as Bloomberg TV & radio, CNN, Knowledge@Wharton, European Financial Review, National Public Radio (NPR), Harvard Business Review, CNBC, Fast Company, Leader to Leader, American Management Association (AMA) magazine, Leadership Excellence magazine, The Times of India, The National Dubai, The Mint and the Conference Board.
In 2014 and 2017 he was named one of Top 100 Global Thought Leaders for Trustworthy Business by 'Trust Across America.'  Rajeev and his family have lived in fifteen cities in eight countries.
Ananth Lazarus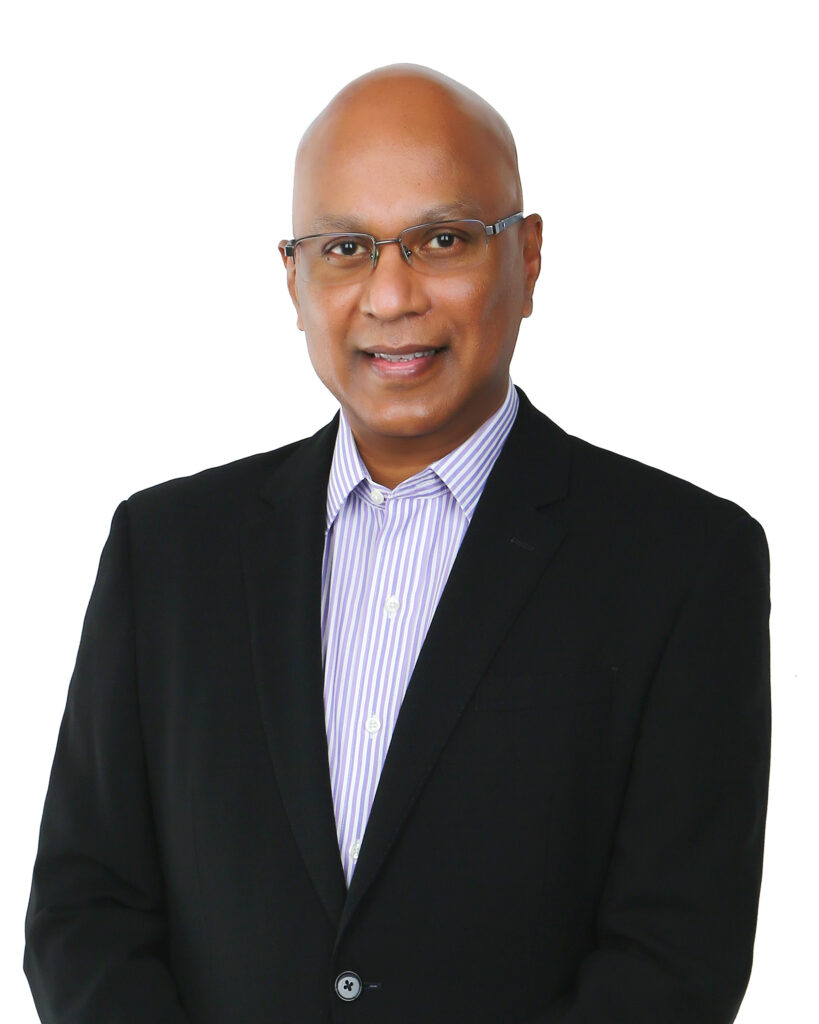 Ananth's experiences span 33 years and he has held several senior executive positions at Microsoft, IBM and Compaq among others.
Ananth is a technology executive with deep expertise in General Management, P&L, Sales & Marketing, and has helped burgeoning tech companies break new ground in Asia Pacific and achieve scalable and sustainable growth.
He has diverse experiences across roles, geographies and cultures in the Asia Pacific region. This coupled with his entrepreneurial streak has ensured his success in leading breakthroughs and driving turnarounds.
Ananth spearheaded the biggest APAC channel ecosystem transformation at Microsoft post serving as their Managing Director for their Malaysia subsidiary with over 200 people. Ananth has helped in transforming many a technology company apart from garnering deep expertise across Enterprise, Commercial, SMB's and start-ups. Today he also helps technology companies land, launch and scale in APAC leveraging the power of the ecosystem.
His passion for leadership and people has been core to his success and growth and he has built strong and agile leaders throughout his career. Ananth also coaches leaders and future leaders as they grapple with massive changes that are sweeping the world. He is known to build winning teams.
Fiona Jones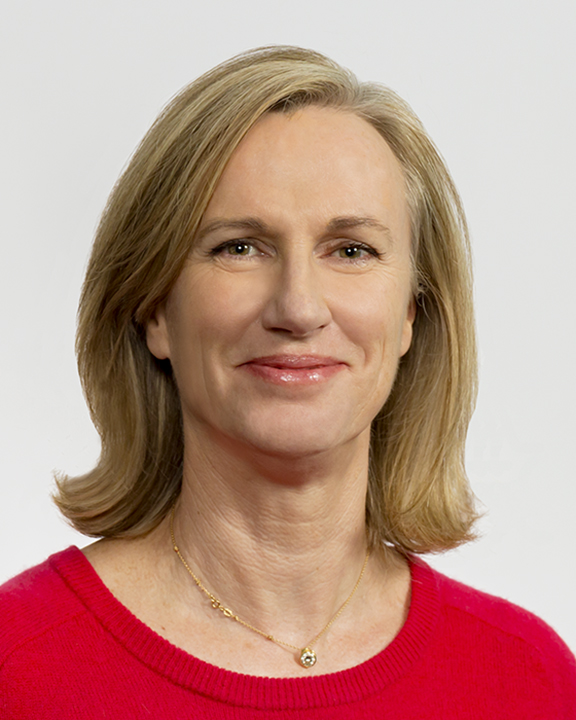 Fiona Jones has over 25 years' experience working for leading global brands in Australia, the USA, The Netherlands and the United Kingdom. Her career combines deep leadership assessment and development expertise with broad commercial and strategic roles.
Former roles include Vice President of Learning and Development at Nike Inc. and Head of Global Retail at Vodafone. She has worked alongside CEOs and C-suite leaders to effect major culture change, prepare future leaders for transition and advise on strategic talent moves. Her specialism is designing outcome-driven learning experiences to enable exponential growth – for the individual, the business and the community.
A qualified executive coach, Fiona uses a range of psychometric tools and feedback to gain a 360 perspective unique to each leader whom she coaches, always with a focus on positive and impactful change.
José I. Leyún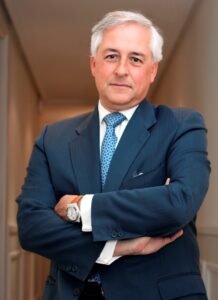 José brings over 37 years of business leadership experience spanning banking, FMCG and executive search to LEC. He began his professional career in the banking sector in 1983. After several senior management positions in different leading financial Institutions (Bankinter, Continental Bank, B Santander and Argentaria) his last position in banking was CEO of the international network of Argentaria (USA, Latin America, Europe and Asia) with headquarters in New York, leading a 25-country coverage presence. After his experience in banking, he held Managing Director and General Manager roles in consumer and food service organizations.
Since 2001, José has been a leader in the global executive search industry and has executed hundreds of searches in a wide range of industries. Formerly CEO of the Amrop Partnership SCRL and Chairman of Amrop's global Executive Board, he also has significant experience in Leadership Assessments. Having assessed hundreds of senior managers throughout his career, he was the Global Head of Amrop's Leadership Assessment Practice from 2009 to 2015.
With a proven track record of exemplary professional service, José is a trusted advisor to the Boards of a range of international clients. He has been a member of several Executive Boards and acted as Chairman for many years in different bodies.
José holds a Bachelor of Science in Law and Economics from ICADE as well as a degree in Management Development from IESE. He is ACC certified in Executive and Team Coaching by ICF (International Coaching Federation). Certified in Sinergology (Body Language) and HOGAN assessment tools, he has attended executive development programs at IMD (Switzerland, 2011).
Karen Shepherdson
Karen is a versatile and focused professional with broad experience of over 25 years in the corporate world, of which four (4) years, were at the C-suite level, leading and driving operational excellence with strong functional expertise.
Her leadership expertise comes from a unique understanding of the challenges faced by business heads who aspire to increase their leadership effectiveness, drawing from her own knowledge and track record of achieving successful outcomes. Karen uses her analytical capabilities and understanding of organizational contexts to design curricula, develop, and deliver leadership development programs that are relevant to address business needs.
She has worked with senior as well as emerging leaders from financial services, transportation, utilities, telecommunications, oil & gas, pharmaceutical, technology and the public sector in Malaysia, and has had clients from Indonesia, Singapore, Thailand, Vietnam, and China.
Karen's expertise in Coaching enables her to help clients realise their full potential and is designed around clear outcomes. She connects easily with people and enables them to focus on enhancing their ability to lead with purpose and strong values.
Sangeeta Bansal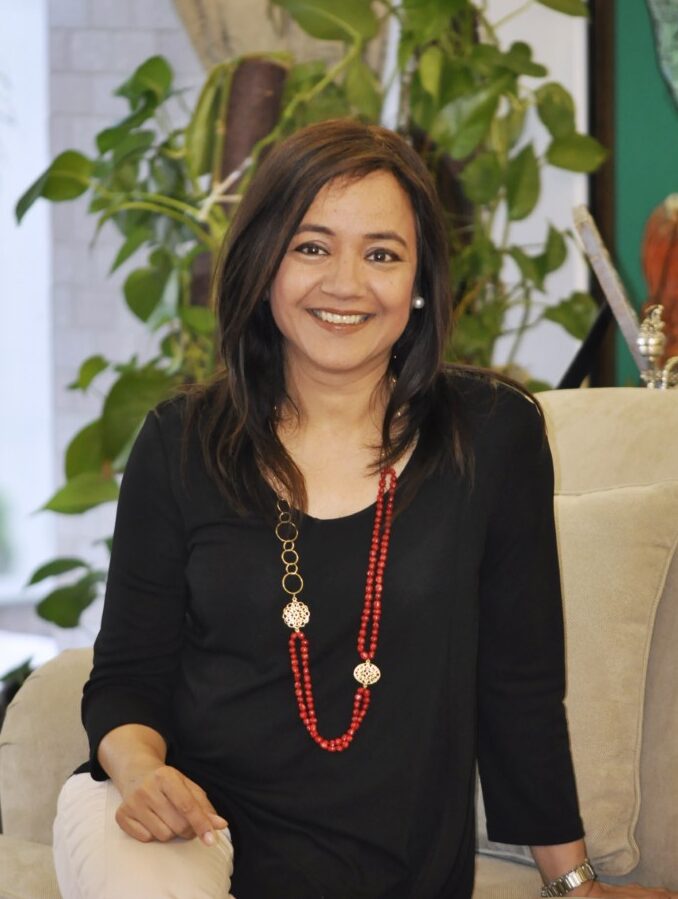 Sangeeta is firmly grounded in the business world, with an MBA from IESE (Barcelona), a Ph.D. in Organizational Management from Rutgers University, and several years of banking and shipping experience. In 2003, she moved to teach graduate business school at Manhattanville College in New York. While developing curricula and teaching courses on globalization, foreign trade, and planetary sustainability, Sangeeta was led towards the appreciation and subsequent pursuit of higher consciousness in global business. After many years of dedicated practices and training, she followed her heart to become a mindfulness and meditation teacher, believing that all change comes first from within oneself. Since 2013, she has trained several groups across the globe in the techniques of stress reduction, compassion cultivation, befriending the inner critic, mindful eating, improving motivation, forming healthy daily habits, reducing procrastination, enhancing emotional intelligence, raising happiness, and finding true life purpose.
Sangeeta is a sought-after mindfulness and breathwork coach – and her clients include Princeton University, New York University, Hong Kong International School, Rye Country Day School, The Wainwright House, Deloitte, and Stripe, amongst others. She is certified to teach mindfulness by DotB and Koru, and has completed courses in Mindfulness-Based Stress Reduction (UMass), Compassion Cultivation (Stanford), in Emotional Intelligence (SIYLI, Google), Changing Belief Systems (Byron Katie), Mindful Eating (Thich Nhat Hanh) and several others.
Shahrukh D Marfatia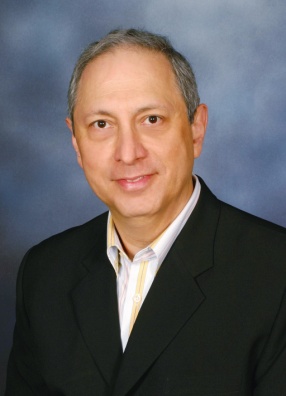 Currently, Shahrukh is the Director, WhiteCrow Research, Asia Pacific & Corporate Advisor Independent Non-Executive Director, Currimjee Jeewanjee & Company Ltd, and Currimjee Industries, Mauritius, and Chairman of both HR & O Committees; Member, Nominations & Remuneration and Governance Committees Advisor, Energy Strat Asia, and August One Board Advisor, Make A Wish Foundation, Singapore & Chair, HR Committee Coach & Mentor to leaders in Business and Not for Profit organisations.
Shahrukh is a senior Business executive with 40+ years' experience including at the C-suite for over 15 years as a Regional & Global CHRO with world class organisations like Shell, Nokia, Compaq Computer/Digital Equipment Corporation, Bank of America, HSBC, Hoechst etc. in India, Mauritius, Indonesia, Singapore, and China where he has worked and lived in.
At Shell, as the Global HR VP of Global Commercial (a Fortune 50 Company based on Revenues, if a standalone company) and a member of the Global Leadership team, Shahrukh drove Business success on the Financials, Operational, Customer and Employee metrics successfully for over 7 years. He has led Business turnarounds and Growth programmes, led Strategy, Visioning workshops, enhanced employee engagement and HR effectiveness, Performance Management, Top level Talent Management, Leadership Development & Retention, and Succession Planning at the C-suite.
Shahrukh has through his corporate career improved business competitiveness, and led major integration and divestment projects, driven major Change Management and Organisation Effectiveness initiatives at the Global & Asia Pacific levels.
Shahrukh, who is most passionate about the power of Mentoring as a great development methodology was the Global Sponsor for Mentoring as a key Development intervention at Nokia. He has trained Business and Not-for-Profit Executives to be more effective Mentors and Coaches for the past 20 years.
Based in Singapore, his home, he continues to mentor senior executives and leaders on personal, leadership and business growth.
Vikram Bapat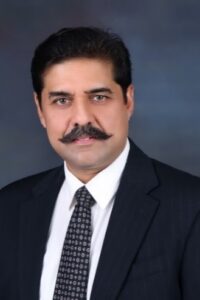 A Chartered Accountant, CPA, Certified Leadership Assessor and Coach, Vikram brings over 30 years of people and business leadership experience in the spectrum of Corporate and International Taxation to LEC. Having moved to consulting from the corporate sector in Finance functions, Vikram played key leadership roles as a Partner with PricewaterhouseCoopers (PwC) India, where he led multi-national client relationships and engagements. His initial learning of consulting ropes was with KPMG in India.
As a known thought leader on the subject of Special Economic Zones, he was privileged to be invited by the Latin American Free Zone Conference held in Punta Cana, The Dominican Republic in 2010, to speak on India's Special Economic Zone regime and was provided the honor of an audience with the Hon'ble President of The Dominican Republic, H.E. E Fernandez.
Whilst at PwC, Vikram was nominated to participate in PwC's global leadership program "Genesis Park" as a Partner mentor to influence large teams of multi-country potential leaders from the PwC network. This experience made him reflect his career goals and resulted in him pivoting from finance to leadership development.
To pursue his vision to catalyze human potential and unleash ethical leadership, he founded CONIFERLEAD, an assessment and development boutique, in 2014.  He was also a Partner at Grant Thornton India LLP leading the Culture Transformation practice.
Vikram strongly believes in setting aside time to pursue his interests in mid altitude trekking and river expeditions that he undertakes every year. Vikram is also a keen FERROEQUINOLOGIST – a train enthusiast and collector of model trains. When not outdoors, Vikram pursues his study of trains and of history, particularly military history. Vikram feels strongly about climate change and animal welfare.